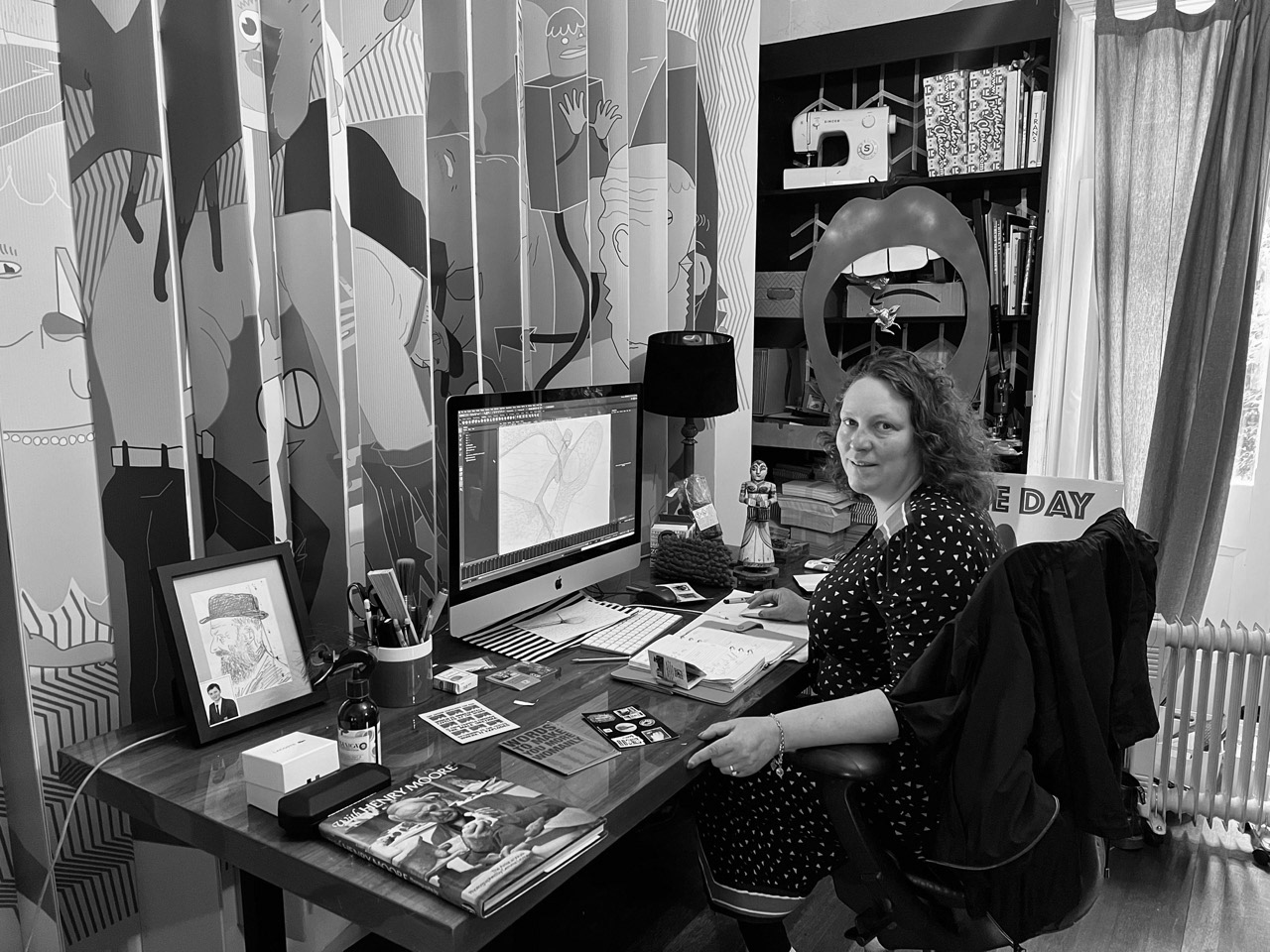 Lisa Moro is a visual artist who creates interactive digital art pieces using augmented reality, virtual reality, video and animation. Moro explores themes concerning women, including fertility and domesticity, and uses fantastical scenarios to shine a light on the absurdity of the human situation while tackling serious issues with an element of humour. 
Lives and works in Bournemouth, Dorset, UK
2024

 

MA Fine Art, Arts

 University Bournemouth, UK
2022 BA First Class (Hons) Fine Art, Arts University Bournemouth, UK
2023

Grad Race

, Bridport Art Centre, UK.
2022 

Education Lab, Henry Moore. Sharing Form

, Hauser & Wirth Somerset.
2022

Sold!

, Free Range, London, UK. 
2022

VVV Residency

, Visual Container, Naples.
2022

Creative,

Museum of Design in Plastic, Bournemouth, UK
2020 

What Women Do,

Online Exhibition, Arts University Bournemouth, UK
2020 

Room 39

, Online Exhibition, Arts University Bournemouth, UK
2020 

Serendipity

, Group Exhibition, Arts University Bournemouth, UK
2019 Get Involved, Joint Commission, Bournemouth Emerging Arts Festival, UK
2019 Project Manager for Richard Sanz at Richer Sounds, Bournemouth Emerging Arts Festival UK
2018 Project Manager and Fabricator for U OK Hun, Commission, Bournemouth Emerging Arts Festival UK
2017- Animation workshop facilitator in festival and community settings
2013-2019 Graphic Designer/Marketing – NHS
2013- Origami workshop facilitator in festival and community settings
Adobe Photoshop, Illustrator and InDesign
Final Cut Pro video editing
Screen-printing and lino cutting
Photography documentation skills
DBS certified and experienced at working with young people